The customer journey
For hosted flow, there are two possible pages that your customer will be redirected to, depending on whether you pre-selected a bank before requesting the payment.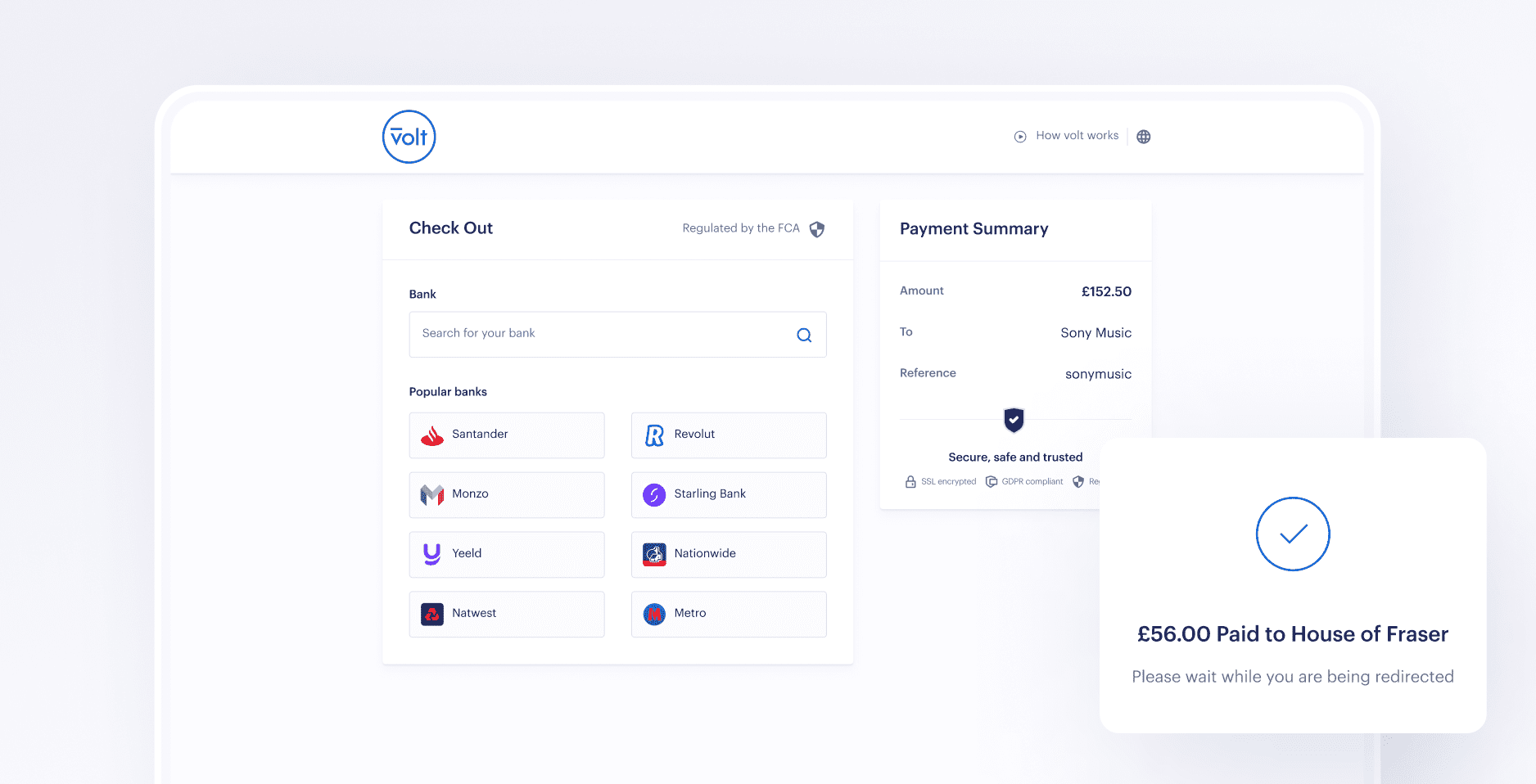 If you did pre-select a bank, with no additional fields required (like IBAN), the customer will see a confirmation page and then be redirected to their bank. If you didn't pre-select a bank, they'll see the Volt checkout page which allows them to select their bank from our up-to-date list, as well as confirm the payment details.
Redirect to the bank
Once they've reviewed the payment details, the customer selects the "continue to payment page" button. For both hosted and embedded flows, if the user is on mobile and their banking app triggers properly, they will be taken to their bank's authentication page, where they'll be asked to authenticate using their bank's standard security procedure. In most cases, however, the user will need to log into their banking app or online banking to authenticate.
The final step is for the customer to review the payment, and they may also be asked to confirm which account the payment should be from (this can vary between banks).
Note: The payment process varies from bank to bank and some customers may need to provide additional details such as the account's IBAN, a customer identification number, or a two-factor authentication code.
Returning the customer to you
Once the payment is complete, your customer will return to your website or mobile app.